Whole Body Vibration Products
The success of Whole Body Vibration (WBV) depends on how knowledgeably it is used. There are many different types of machines, and using the right type can have a big impact on your results. Becky Chambers, owner and president of Vibrant Health, is one of the countries most experienced and knowledgeable WBV experts. She has used her 20 years of experience with WBV to develop and make available the best type of WBV. Whether you are a professional athlete, a weekend warrior, an aging baby boomer, or just a busy, over-worked and stressed person looking to feel better and reap the benefits of exercise quickly and easily, the right machine is here for you.
All Vibrant Health WBV machines deliver vertical (aka linear) vibration. With this type of vibration the whole plate moves rapidly up in down in the same motion across the whole surface. There are more powerful (and more expensive) vertical vibration machines, but with WBV more is not better! These machines were originally developed for Olympic athletes—and sadly most of us are not Olympic athletes. The football mentality of more is better doesn't work so well for our older, more experienced but less fit bodies. The  WBV machine that is best for most of us is a gentler version.
Another popular type of WBV is oscillation vibration where the plate moves in a seesaw motion, one side rising while the other descends. It is easy to produce a large amplitude with this type of machine, but the end result is a much wilder motion. This is why these machines always come with handles to hold onto—so you don't fall off! Because of the wilder motion, these machines also run at a much slower rate, generally 0-20 times per second, whereas vertical vibration machines usually run at 20-50 times per second. The much faster rate of vibration of a vertical vibration machines means that you get a much more intense message of all the good information going into your body.
As with all new exercise systems it is a good idea to start slowly and let your body acclimate. Whole Body Vibration affects virtually every system in your body. Because it is so powerful a stimulation too much too quickly can lead to stress for your body. For this reason and for the best results, we recommend starting at just one minute at the slowest speed with your new machine, and then increasing slowly day by day. Listen to your body as you go; it will tell you if you are overdoing it! Targeted nutritional therapies, supplements, and homeopathics (energy medicine) can also be very helpful in achieving your goals with vibration. Contact Becky for individual counseling.
Please click here for important information before ordering your Whole Body Vibration Machine!
Whole Body Vibration Machines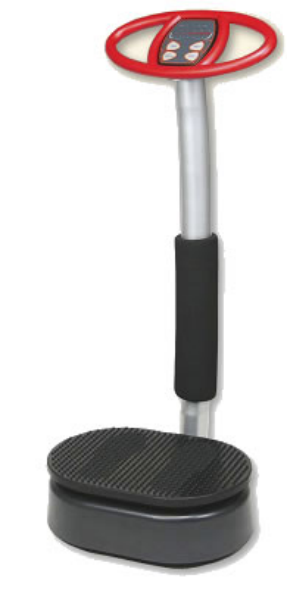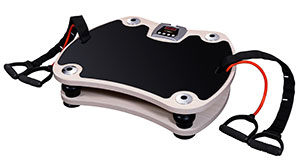 Holiday Special Sale: $899
Price: $999
Learn More…